NanoSub wasn't my initial idea for the Master. In the future I'll share about "Botellón – a 3D Pinball" – for now it is enough to say it was not picked to form a group. To make a long story short, after launching iMimic with Fernando (an old friend of mine, not from the master, living in the USA), I felt the urge to combine the time spent on the master's project with our initiative to make mobile/casual games – it was accepted – but I got very short time to come up with a new game idea…
Anyway, the change was made 3 days before a delivery date – and I needed to present something visual – even before writing the concept document (have I mentioned it shouldn't be this way?):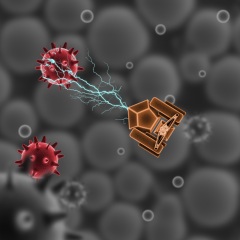 The first visual idea of "NanoSub" and a biologic nano combat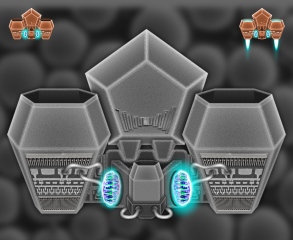 The real Sub art used to create the sprite-sheets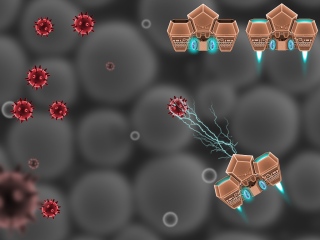 …and as I imagined playing would be like.